1939 OLDSMOBILE REGISTRY
---
11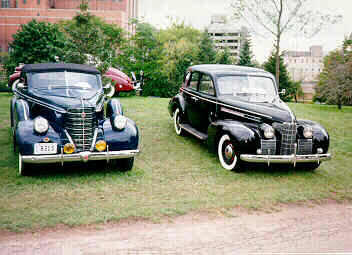 1939 Olds 4 dr Sedan
6 cylinder
This car was on display at the nationals in Lansing in 1998. Owner unknown.
P.S. Nice 38 convertible!
---
12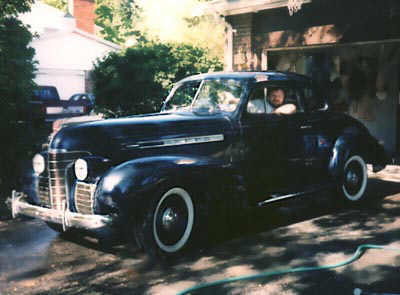 1939 Olds 2dr Club Coupe
6 cylinder, standard transmission
Location: Michigan, USA
Owner: Gerry Gorecki
E-MAIL
Purchased in nice original condition

---
13



This 1939 Olds was 10 years in the making. It's powered by a 455 Buick, custom interior, chopped and custom built.

Location: Cottage Grove, OR.

Owners: Don and Linda Perkins

Comments: It's been on the road for 3 months and has won numerous awards.
---
14


Car has been restored to stock condition, except for wheels, tires and paint.


Location:Bremerton , Washington

70 Series Club Coupe

6 cylinder, standard transmission

Exterior color: Medium Concord Blue

Super deluxe radio, with deluxe steering wheel,

and clock, dash is hand painted burled walnut finish,

opera seats, interior is off white mohair

Owners: Mary and Myron S. Lopeman
---
15


Owner: Randy Wickham

Comments: Thought I would send you a recent picture

of my "at one time" almost completed,

'39 Olds 60 series 4-dr.

Send him an e-mail if you have any parts
---
16
Body: 1939 Oldsmobile Business Coupe
Pictures to Follow
Chassis No. CG11161 Style No. 39-3627B Body No. C223 Model G39
Engine: 1965 Oldsmobile 98 425 CI. 370 HP.
Front Susp: Stock 1939 Oldsmobile
Rear axle: Stock 1939 Oldsmobile housing w/1956 Oldsmobile Third member 3.08 gear Ratio
Transmission: 1969 Oldsmobile THM 400
Instruments: 1965 IHC Scout
Seats: Late 1980's Early 1990 G.M.C. High Back Buckets
Steering 1978 Oldsmobile 98, Tilt & telescoping column:
Owner: Budd Davis
E-MAIL
---
17




Owner: Martin Canuel
Referred by Yannick Levesque
E-MAIL
---
18



1939 Oldsmobile Convertible
Location: Richmond, B.C. Canada
Owner: Jim Ratsoy
E-MAIL
---
19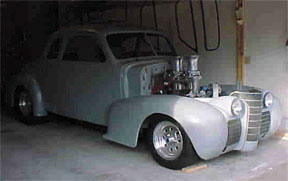 1939 Olds 2DR Coupe, 468 chevy,
th400 trans, Ford 9in rear,
Location :San Diego ,C.A.
Owner: Mark Ciaramella,
E-MAIL
---
20

1939 Olds 2 dr F60 Coupe
Color: Black
Owners:Christina and Martin Walt
Location: Switzerland
E-Mail
---
---
GO TO PAGE 3 NUMBERS 21 AND ABOVE
---
BACK