1939 OLDSMOBILE REGISTRY
---
81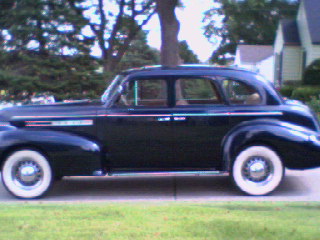 1939 Olds 4 Dr. Sedan

Owner: Dan Shelburg
Location: Des Moines, Iowa
E-mail
---
82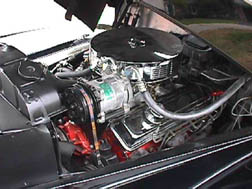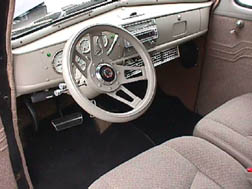 1939 Olds 2 Dr. Sedan

Owner: Charles Schedlbower
Location: White Lake, Mi
E-mail
---
83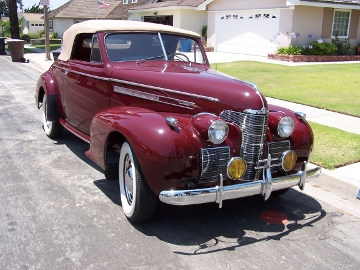 1939 Olds 80 series convertible and 1939 Olds 70 series convertible

Owner: Bud Guyer
Location: Garden Grove, Calif
E-mail
---
84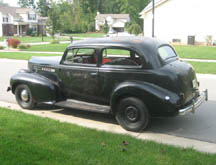 1939 Olds 2dr F Series Sedan..

Owner: Jeff Rochowiak
Location:New Boston Michigan
E-mail
---
85
1939 Olds 4dr Sedan Right Hand Drive.

Owner: Tony Abrahall
Location: United Kingdom
E-mail
---
86
1939 Olds 2dr Coupe.

Owner: Greg Hinton
Location: Washington
E-mail
---
87
1939 Olds 4dr Sedan

Owner: Scott Pauly
Location: New York
E-mail
---
88
1939 Olds 2dr Coupe
1965 283 Chevy engine, 350 trans ,1976 Nova rear and 1982 Buick Riviera velour seats. The color is burgundy on burgundy, and we name it Vintage Wine 1939. My wife Kat and I have spent many hours traveling to as many Street Rod events as possible. From Canada to Tenn.,Fla., and back.We have met and enormous amount of very interesting people.We have put on over 86,000 miles traveling to these events. Among the many awards and trophies the car has won ,the one that stands out is the safety award pick from the NSRA Street rod nationals in Louisville Ky.
Owner: Kat and Al Fornataro,Rosenhayn N.J.
---
89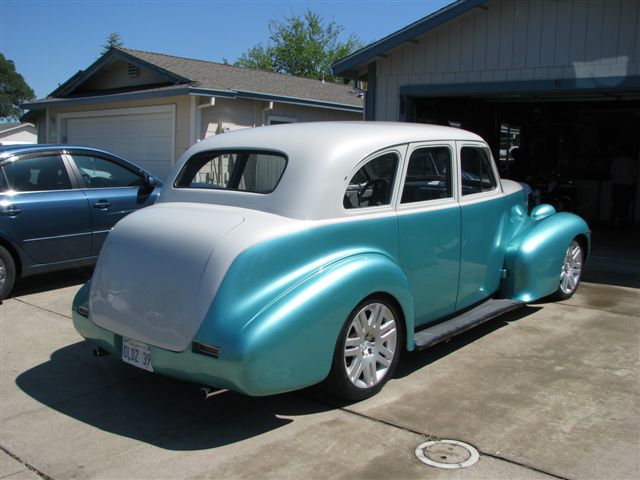 1939 Olds 4dr Sedan
39 Olds, 69 Nova front clip, 72 Olds motor & Tranny, 79 Olds rear end, 72 Olds interior located in Rocklin Ca.

Owner: Gary and JoAnn
Location: Rocklin Ca
E-mail
---
90
1939 Olds 2r Coupe
Owner: Dan Leedom
Location: Tigard Oregon
E-Mail
---
BACK